Gerald A Tucker, a member of the "Mighty Ten" in honor of Gerald and nine other men who lost their lives February 12, 1968, in an ambush firefight during the Vietnam War.
Gerald Alexander Tucker from Dearborn Heights, Michigan was drafted like so many young men during the Vietnam War, myself included.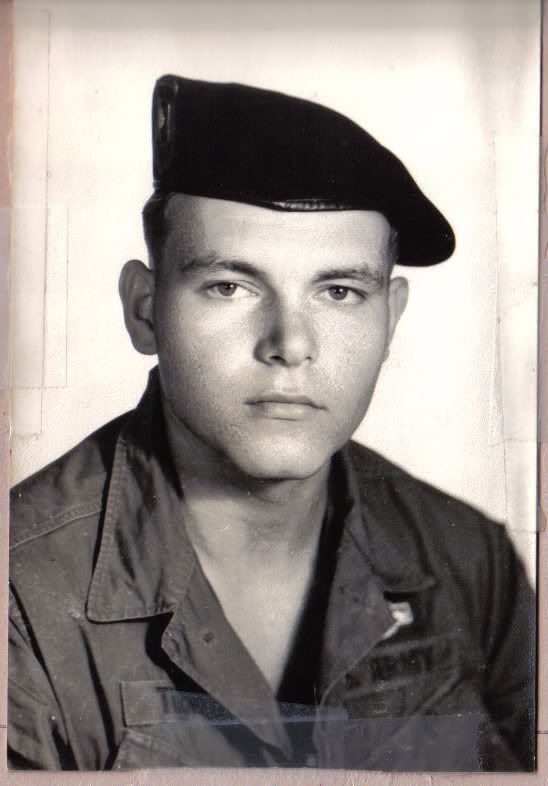 Gerald "Jerry" to his friends and those that knew him, quickly made his way through basic training and on to Mechanical Maintenance Helper as a MOS (Military Occupational Specialty).  Being assigned to a Recon unit like the C.R.I.P.'s (Combined Reconnaissance Intelligence Platoon) was probably the last thing on his mind as he was being trained.
After arriving in Vietnam Gerald A. Tucker was assigned to the 25th Infantry Division Wolfhound Cu Chi.  The 25th Infantry Division was no picnic, it was one of the most decorated fighting units in Vietnam.
For Gerald, being assigned to the Recon C.R.I.P. unit was exciting.  His alternative with a Mechanic's Maintenance Helper MOS meant the motor pool.  The motor pool also came with the daily grind of scheduled repair and maintenance assignments.
Gerald's training on weapons was limited but he quickly made the transition to a rifleman with the platoon.  His tour of duty in Vietnam started on July 31, 1967.  He had already been involved in several incidents by the time the ambush happened on February 12, 1968.
Gerald and the members of the Recon C.R.I.P.'s platoon came under heavy machine gun and small arms fire, including an initial garage of RPG's (Rocket Propelled Grenades).  The ambush happened so fast that finding cover quickly became a life and death matter.  The men fought to save each other and themselves.  Sadly Gerald and nine other brave men were lost that day.  Others were wounded, being saved by their fellow fallen soldiers is something you never forget or take for granted.
Gerald A Tucker "Mighty Ten" will never be forgotten nor will the other men that paid the ultimate sacrifice so others may live.  They are known affectionately to the men of the 25th Infantry Division Wolfhound Recon Unit as the "Mighty Ten".  Heroes all, the "Mighty Ten" will always be Wolfhounds, once a Wolfhound "Always" a Wolfhound.
Rest in Peace Gerald.
Wolfhounds Forever!
Links to the rest of the "The Mighty TEN"!
1st Lt. Michael William Enbody